Hotel Info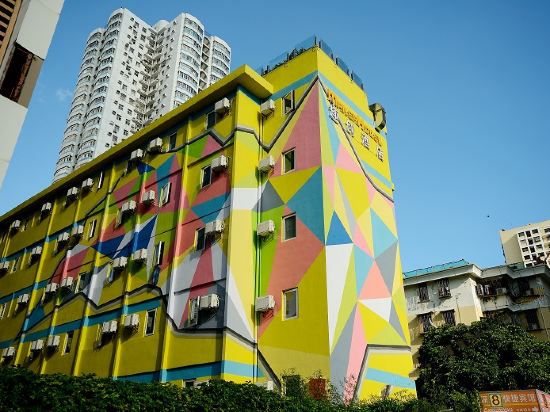 Maker Hotel Shenzhen
is one of the newly opened hotels in Shenzhen, which officially opened on 2016-12-01. The hotel is 35km away from Shenzhen Bao'an International Airport and 5km away from Shenzhen Futian High Speed Rail Station. In addition, it is only a short walk to Huaqiang Road subway station. Both Luohu Port and Lianhuashan Park are around the hotel, which is convenient for guests who want to swim in the area.
????All the characteristic rooms are equipped with air conditioning, LCD TV and high-speed Internet access in the room, making you feel more intimate and detailed. An electric kettle and free bottled water are available, and convenient room facilities will make you feel more comfortable. If you want to relax in your room after a busy day, the guest bathroom with slippers, 24-hour hot water and hairdryer is a good choice. The on-site Chinese restaurant serves special dishes to meet the needs of travelers. The lobby bar is designed to provide a recreational space for travelers and your friends. If you think this is the only way to stay and eat, then you might want to check out nearby Phoenix House (Cantonese), Shantou Bahe Li Haiji Beef Shop (Dongyuan) (hot pot) and Bashufeng (Zhenxing) (Sichuan cuisine) Absolutely high flow of people! Durian crisps, hanging dragon companions, and boiled fish are each recommended dishes for you.
????Beautiful environment, coupled with meticulous and thoughtful service, the hotel's leisure area will definitely meet your quality needs. The hotel's conference hall and business center combine welcoming service with professional qualities. The hotel provides convenient concierge services for travelers.